Fairy Tale Challenge Day Six – Frau Holle
on
April 6, 2017
at
9:38 am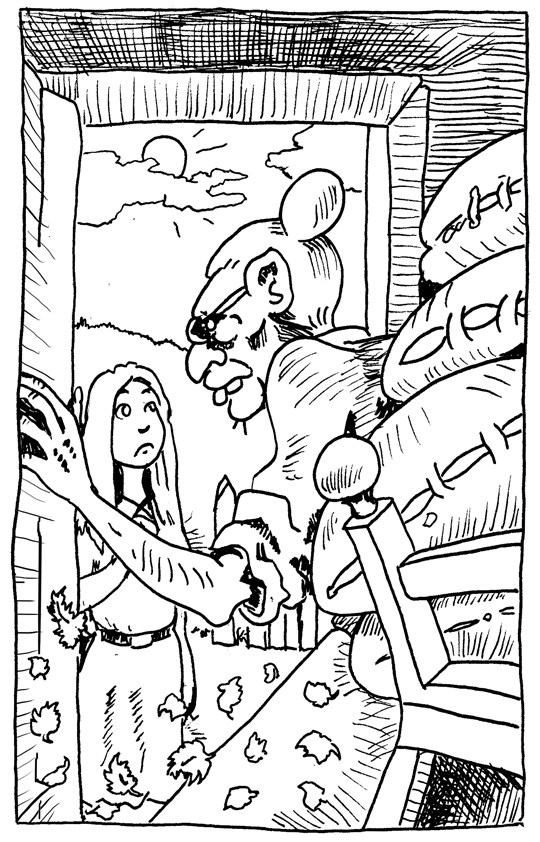 For today's sketch we come to one of my old time favorite's Frau Holle. I've always enjoyed the concept of Frau Holle, (loosely translated as Old Mother Frost) a sort of winter elemental spirit and a diminution of the pagan goddess, Holda.
It was hard to choose what to go with on this one. While obviously for me it's all about Frau Holle, in the context of the story she's almost a footnote, functioning as a kind of benevolent ogress. You almost get the feeling that there were several other stories about her floating around that the Grimms didn't record but assumed that there readers would just take who Frau Holle was for granted, just as a modern children's story wouldn't need to explain Santa Claus or the Sandman.
Nevertheless, since I couldn't think of good ways to show other parts of the story (such as the heroine shedding gold) I went with an image featuring the good Grandmother.