Fairy Tale Sketch Challenge Day Twenty Nine – Hans My Hedgehog
on
April 29, 2017
at
10:52 am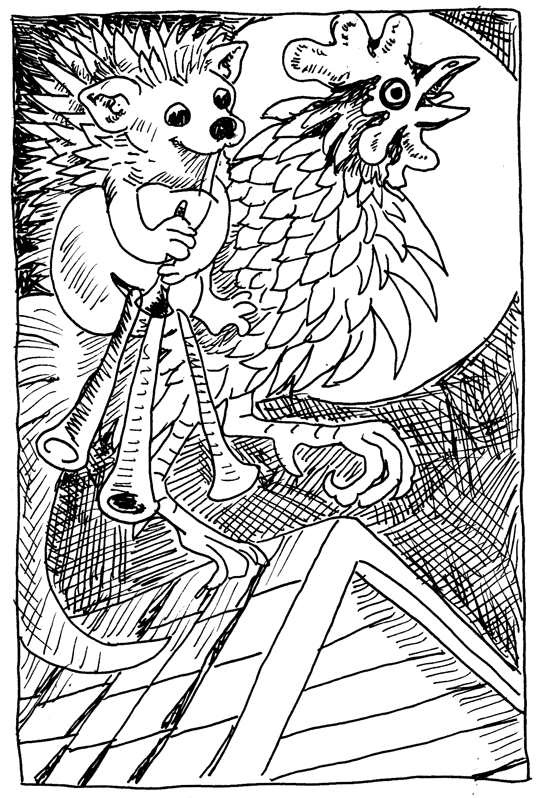 As we reach the home stretch of this thing the magic Tupperware gave me one that I may have been looking forward to on a subconscious level, Hans My Hedgehog.!
For this one, I didn't really bother with what part of the story I wanted to do for this picture. After all, it's all about Hans. He's a hedgehog who rides a rooster and plays the bagpipes! What more do you need? (though in hindsight I might have borrowed a little bit more from memories of Maurice Sendak's illustration than I think I did.)
Having actually read the story, it's almost a shame that the second half of it is a by the numbers Beauty and the Beast story. Hans is such a cool character you almost wish the princess turned into a hedgehog and they rode away to Hans's woodland kingdom to live happily ever after.