Fairy Tale Sketch Challenge Day Ten – The Great Sea Serpent
on
April 10, 2017
at
9:08 am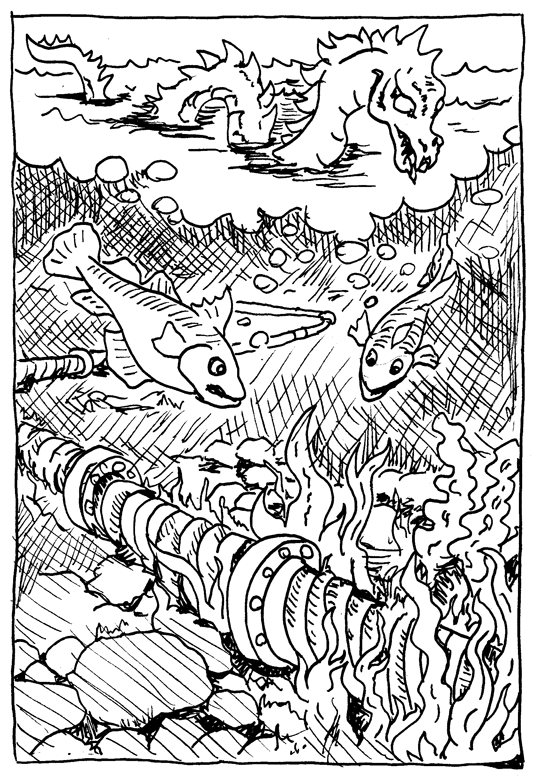 For today's Sketch we're back to Hans Christian Andersen with The Great Sea Serpent, one so obscure I hadn't even heard of it until I started working on my list and I completely missed the point of the story the first time I read it.
Once I did get the point I really liked the concept of all the animals of the sea being unable to comprehend the alien (human) technology, and turn it into something it is not. (it just occurred to me that for someone as spiritual as Andersen usually is in his stories, this could ironically be considered an Atheist parable)
Still I really enjoyed doing this one with the only challenge was to keep the seaweed and algae from looking like fire in this medium.