Fairy Tale Sketch Challenge Day Seven – Hansel and Gretel
on
April 7, 2017
at
9:29 am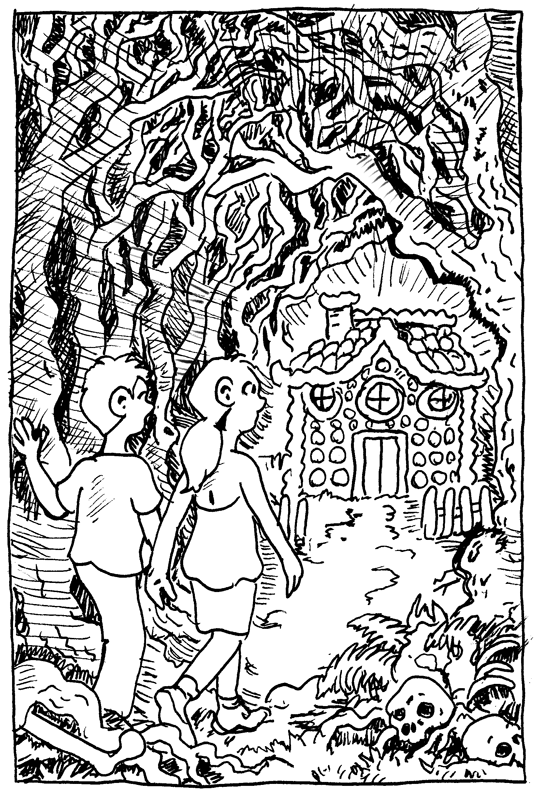 I seem to be drawing a whole lot of the popular fairy tales early in this challenge and today's, Hansel & Gretel, is no exception.
I had the usual problem of choosing which scene to use but ending up going with what I consider the signature part of the story, the candy cake house… Of course with the line art and the scale I'm not sure just how clear it is that it's made candy, but what can you do?
For the most part I think I'm cribbing W. Eugene Smith's "The Walk to Paradise Garden" on this one.