Fairy Tale Sketch Challenge Day Twenty Six – Thumbelina
on
April 26, 2017
at
11:28 am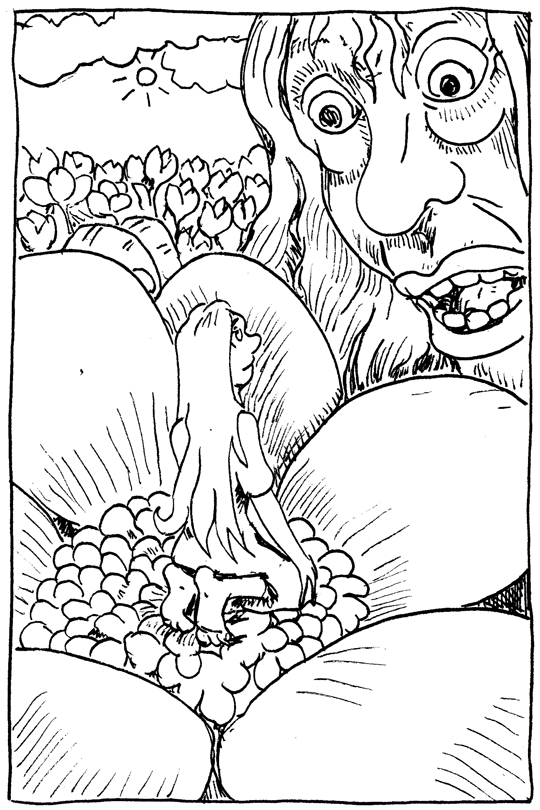 Got the third Hans Christian Andersen Story in a row today with Thumbelina!
Since most of Thumbelina is a "Pearls of Pauline" style travelogue, this was another story with lots of options to work with. I was really tempted to do the scene with her and the Mole but I wasn't sure anyone who only had the basic knowledge of the story would know what it was all about. So I went with the beginning of the story with Thumbelina appearing in the flower.
Maybe it's just me having read way too much manga lately, but looking at this picture after I finished it, I'm seeing an unintentional Attack on Titan vibe. Don't worry the nice old lady isn't going to eat Thumbelina.