Inktober Day Fourteen – Spiders
on
October 14, 2016
at
10:06 am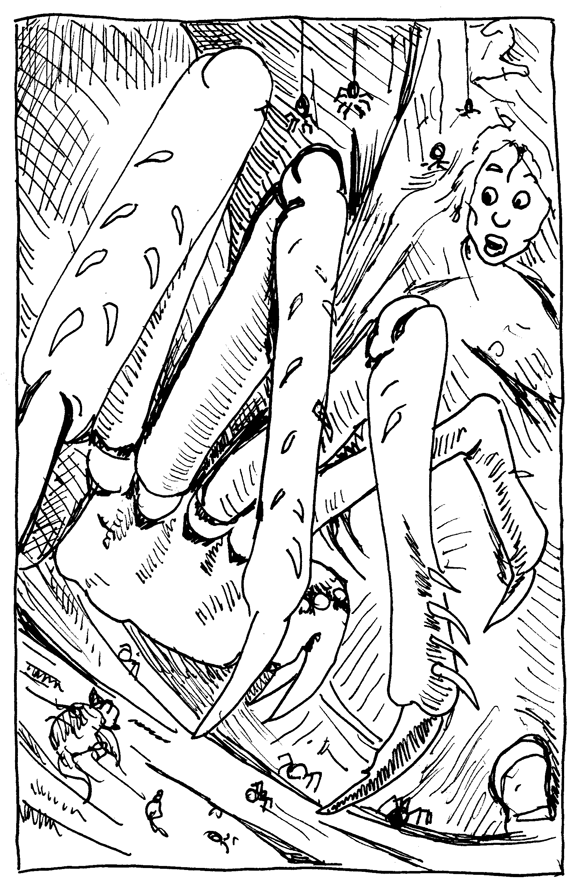 I wasn't sure about today's picture, because quite frankly I've never found spiders scary. My father is an ecologist who studies crab spiders (he's sited in the article I just linked) he used to pay me and my sister a 25 cent bounty for all the ones we could find. Creepy cobwebs on the window were a spectator sport and we used to feed them. I'm one of those people who lets the spiders out of the house when I find them in the kitchen.
So whenever I see movies like Tarantula and Eight Legged Freaks I laugh and nitpick the science.
But a lot of people are creeped out by them so I guess that makes them fair Halloween game.