on
August 19, 2015
at
8:28 am
This week I decided to sit back and relax a bit and catch up on some of the superhero films I missed in the theater.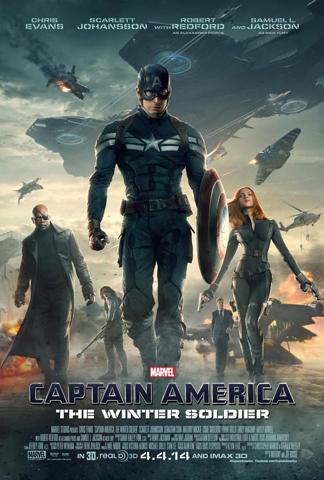 The first on my list, Captain America: The Winter Soldier, was one I'd been wanting to see for some time even though I hadn't been a fan of the return of Bucky storyline from the comic it was based on.
Here we watch Captain America as he continues to adjust to the present while carrying out missions for SHIELD. Meanwhile darkness is afoot as HYDRA makes it's comeback, infiltrating SHIELD completely, and soon Cap finds himself a fugitive against the organization he's been working with since he had been defrosted.
This was a nice mix of the superhero film and the political thriller with lots of exciting bits of action, while at the same time challenging the viewer with tough questions about the price of freedom.
If I have anything to complain about it's the little things that parts of a larger franchise always suffer from… Things like "Gee, Cap a you're on the run from a secret terrorist organization how about you call the Avengers? Oh you're going to contact the guy you met three days ago and hit it off? Never mind.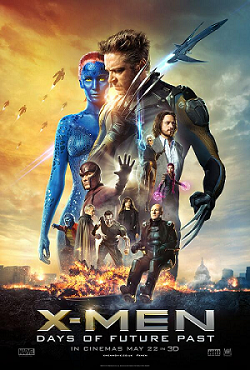 The next film on my list X-Men: Days of Future Past, was lot's of fun continuing the period piece setting of X-Men: First Class going back and fourth between a dark future where mutants are being hunted down and the Seventies while the United States is still reeling from the Vietnam War and Bolivar Trask wants to exploit anti-Mutant hysteria as a way for America to come together against a common foe. Only a time displace Wolverine has a chance of stopping this.
I enjoyed the alternate comic book version of the seventies the best though the scenes in the future were well done. All in all the effects and action scenes were a blast with Quicksilver stealing the show. Peter Dinklage was great as always playing the villain Boliver Trask (though I confess I fell into the trap of being surprised by him playing someone that different from Tyrion) But most importantly it served it's most important purpose of using time travel to retcon all of the bad movies in the X-Men franchise out of existence!