on
May 17, 2013
at
6:26 am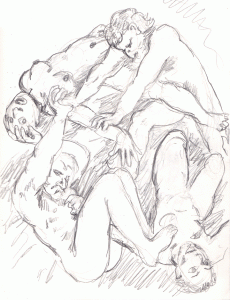 Today's sketch is an Allegory of the Four Elements done in 1611  by Louis Finson (1580-1617).
I really like this piece. Every time I look at I can't believe that is was done in the
seventeenth century. It keeps making me think of some of the more modernist styles particularly Mexican Muralism.