Wednesday Double Feature
on
July 1, 2015
at
8:58 am
Since the latest Marvel Cinematic universe film, Ant Man starring Paul Rudd is coming out in a couple of weeks I thought I'd make my selection as topical as possible and base it around all on Paul Rudd films to watch before seeing Ant Man
N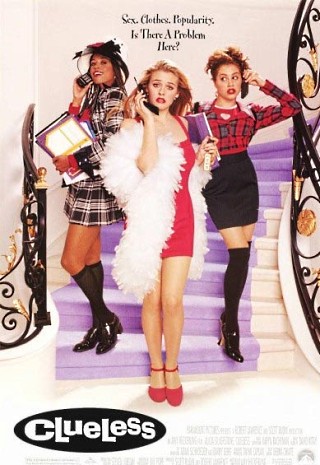 ow while Rudd's career has been all over the place both of the films I chose were romantic comedies. The first has become a modern classic, at least in the high school comedy subgenre, Clueless.
I'm embarrassed to say that Clueless is one of those films I didn't bother with when it was out in the theaters and then never got around to. A modern telling of the Jane Austen novel, Emma It tells the story of pampered princess Cher Horowitz played by Alicia Silverstone who takes a liking to doing good deeds for other people while being oblivious to how people value her.
Rudd plays Cher's ex stepbrother, Josh, who starts out as a background nuisance throwing snarky commentary about Cher's but gradually evolves into a confidant and love interest.
I can't say I'm really a target audience for films like this but it was competently done and I certainly enjoyed it.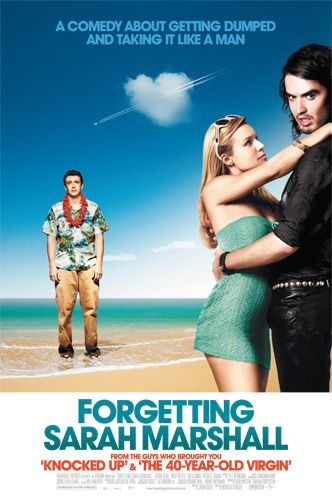 In my second film, Forgetting Sarah Marshall, Rudd only plays the bit part of a burned out white surfer in Hawaii who seems to have adapted the surfer/stoner lifestyle after some sort of midlife crisis. Most of his "friends" consider him an annoying poser.
The rest of the story tells about a Hollywood composer played by Jason Segel who takes a Hawaiian vacation to forget about the breakup with his girlfriend, Sarah Marshell, only to find out she's staying at the same hotel with her rock star boyfriend played by Russel Brand.
The rest of the story is funny and touching as he gradually recovers and learns to find more out of life.
I mostly enjoyed this film as an interesting romantic comedy with an excellent ensemble cast. I was especially impressed by Brand who played his character as a self absorbed jerk who despite all of these faults was still a genuinely nice guy.