Wednesday Double Feature – Rogues
on
April 6, 2016
at
9:30 am
For this week's selection I finally went with something I'd been wanting to do for a while, Rogues, but couldn't find an appropriate partner to go with the film that inspired me to go this way in the first place. When I finally thought of what I'd go with it was painfully obvious.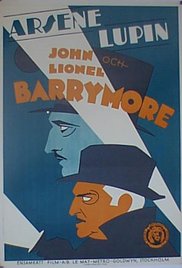 I first heard of the gentleman crook Arsène Lupin through the classic manga Lupin the Third by Monkey Punch. It would be years before  I actually read the manga let alone see any of the anime (Miyazaki's Castle of Cagliosltro is a long time favorite of mine but) but before that I was curious enough to check out the original material by Maurice Leblanc. It was okay, though I never got past the first book. But Lupin was an interesting enough character to maintain an interest. For film versions I had two choices, unfortunately the recent remake was only in PAL format so I had to settle for the original 1932 version starring John Barrymore. Based on a play  based on the book this is a fun barebones production as a lot of this filmed plays were. It pretty much consists of Lupin hiding in plain sight disguised as a count seemingly committing crimes more to troll his primary police advisory, Detective Guerchard, than anything else. Barrymore puts on a fun charismatic performance though there is to it. It has it's moments though, My favorite being when Lupin manipulates his appearance so the description that witnesses give are identical to Guerchard's.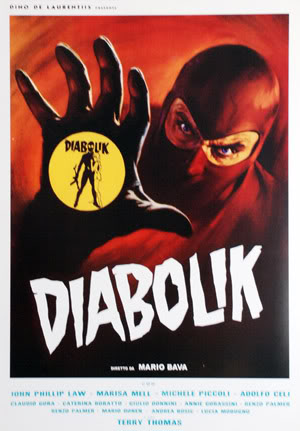 From there I went with the film that started it all this Danger: Diabolik. Danger Diabolik is a Dino De Laurentiis adaptation of the Italian Comic Diabolik.
Diabolik, played by John Phillip Law is a mysterious and ruthless thief carrying out brilliant heist after brilliant heist accompanied by his beautiful partner and lover, EvaKant played by Marisa Mell. From here the movie features an episodic cat and mouse game between Diabolik, the police and criminal rivals with Diabolik always coming out on top, even when he seems to have lost.
This was a fun and trippy piece of sixties psychedelic camp. I kept imagining it as an evil version of Adam West's Batman, except Diabolik takes itself seriously which makes it a guilty pleasure even at it's dumbest.