I had a pleasant surprise taking my favorite shortcut to University Village through Ravenna Park I heard some people talking about Owls in the park. According to them there was a clutch of five living in the park. I was obviously interested after having seen one a couple of years ago.
The Barred Owl was still where the people had said it was. My guess was it was still a fledging since it was still a little fluffy. It wasn't exactly tame since it was acting very skittish with me barely fifty feet away from it, but at the same time the option of flying away didn't seem to occur to it. (Having said that I didn't push my luck trying to get any closer. ) I took a few pictures but the sun was behind him so the contrast wasn't very good.
Fortunately it was still in the general vicinity when I came back the other way a few hours later and the light was much better for my iphone then.
If it and it's sibling are going to be around for the rest of the season I plan to try again with a proper camera.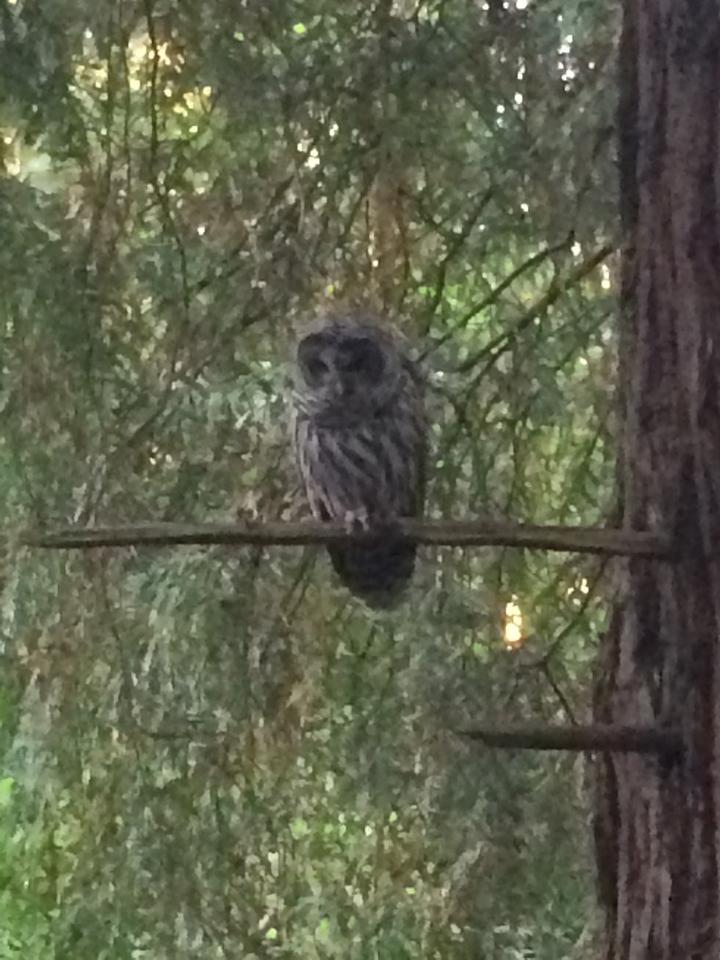 This week my selection was based on two things. Magical Realism and Chocolate.
I like Magical Realism. There's something really cool about a setting where the fantasy elements are so low key yet so ubiquitous that you're hardly aware that they are there at all.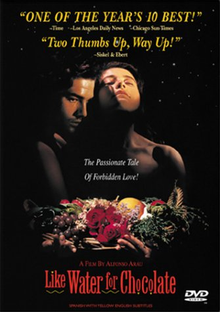 The first film I picked, Like Water For Chocolate by Alfonso Arau is based on the book of the same name, tells the story of the Tita of a young woman in Northern Mexico who as the youngest daughter in her very traditional family is fated to be the servant of her domineering mother spending her life working in the kitchen and creating magical recipes.
It's a nice lyrical piece that makes for a nice introduction to magical realism from recipes that do everything from make a whole party sick to making one of her sisters so aroused she sets an outhouse on fire and runs away with a revolutionary, to the Tita mother returning as a ghost to haunt her as if it were the most natural thing in the world. On top of this many of the recipes, which are transcribed in the film and the novel, are described lovingly and sound wonderful. I certainly want to find out if the instructions for homemade matches actually work!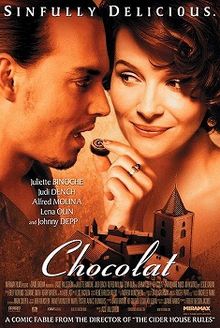 The next film on my list Chocolat by Lasse Hallström is much more low key telling the story of a Vianne and her daughter Anouk who are forced to wander the land by the urging of the north wind. During the pauses in their travels they make extra special chocolate.
In their latest stop they arrive in an extremely straight-laced catholic town in France. Things are not made easier in that it is in the beginning of Lent, which leads them into conflict with the towns mayor the Comte de Reynaud. Despite of all this they gradually assimilate into the community. The rest of the film focuses on the changes they and their chocolates bring to the town for better or for worse. Along with some extra conflicts including a wife running away from her abusive husband, a sheltered boy reuniting with his grandmother and a group of gypsies. All of this is done wonderfully with little more fantasy other than the wind and the extra special chocolate.
by wpmorse
on
July 28, 2015
at
8:46 am
Well this is fun. Bill Reed, the creator of  The Far Side of Utopia and one of my fellow cartoonists on the Webcomics Underdog Community put out a call for other creators on the forum to offer up characters to be draw as an exercise to help him with digital sketching. After following the thread for a few days I offered up Nancy. Here's how it came out.
You can tell she's thrilled.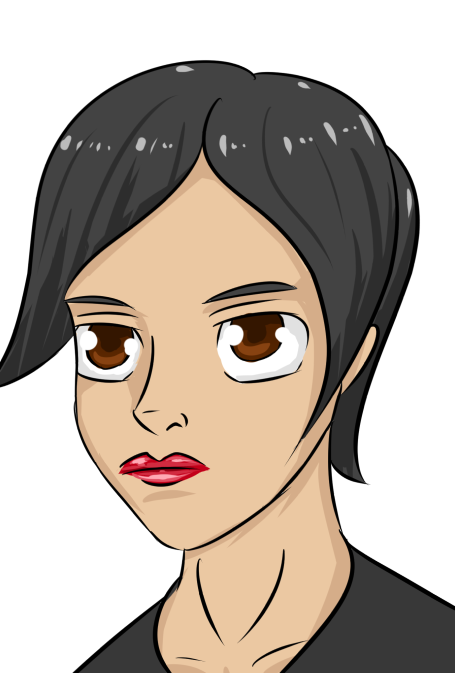 A few weeks back I was playing around with trying to make a list of as many "Alphabet Films" as I could think of. When I say that I mean is films who's title Is just one letter or has a single letter as part of the title. It made for an interesting Facebook thread but in the end I only managed to fill out half of the alphabet. I figured I'd go with two of the first films I thought of when I started this list and the result was two films from two of my favorite directors, which other than the quirk of their title have absolutely nothing in common.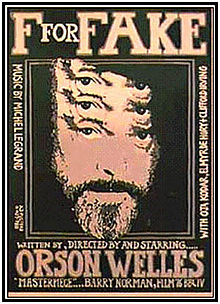 The first up was another Orson Welles film, F for Fake, which is to the best of my knowledge his only documentary, and definitely the only color piece by him I've ever seen. This film is mostly nonfiction as Welles is the first to admit this is a story about fraud. It's story is mostly about art fraud especially notorious forger Elmyr de Hory though this is only a jumping off point. The film goes off on numerous tangents regarding the "authorized autobiograph"y of Howard Hughes and other hoaxes culminating in a faked Picassos based on 27 paintings that may or may not have been stolen from the artist.
While this may have not not been Welles greatest work I enjoyed it immensely. Welles uses and almost lyrical editing style and Welles himself is fantastic as combination master of ceremonies and narrator simultaneously participating in the story and standing outside of it observing.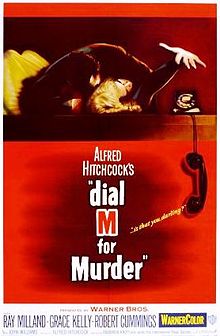 The next film Alfred Hitchcock's Dial M For Murder was a film I was not expecting to enjoy as much as I did. It was one that despite being a big fan of Hitchcock's work I had never gotten around seeing having written it off as one of his minor works and an adaptation of a stage play, no less.
Hictchcock is at the top of his game here and while Dial M For Murder certainly starts out feeling like a filmed play as it goes along it just gets better and better taking full advantage of closeups and different camera angles to provide us with little clues that don't become apparent until the very end.
The cast is fantastic with Ray Milland playing Tony our villain protagonist as a cold calculating sociopath as he plans the perfect murder of his wife and when that fails comes up with a backup plan to get her convicted for her killing her attempted murderer in self defense. Grace Kelly is wonderful as said wife but best of all is John Williams who in the beginning we mistake for one of Hitchcock's boilerplate incompetent detectives ends up saving the day even when characters we expected to be rooting for as the heroes nearly screw the whole thing up in front of him.