This one was a challenge mainly because drawing horses has never been one of my strengths.
But anyway for doing the Headless Horseman I tried to keep away from that everybody knows, that being the one that appears in Washington Irving's story. Or at least do it without Pumpkins. There are so many stories of headless riders out there so there was need  to do the Hessian.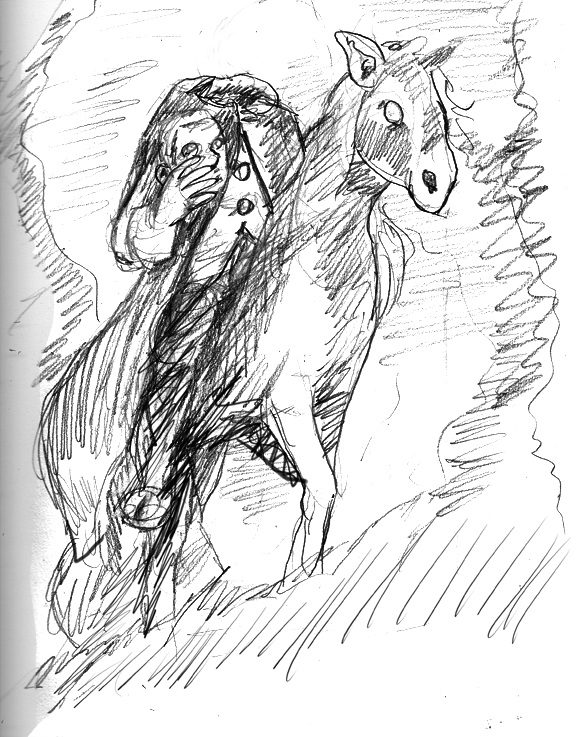 I'm not completely sure how much a fan of HR Pufnstuf I was as a kid. I think at best it had a forbidden fruit quality to it since my Mom only let me watch PBS beyond saturday mornings… One thing I know for sure is it doesn't hold up, in an act of masochism I picked up a copy at the library and it was just painfully bad. Except for one thing. Billie Hayes as Witchiepoo owned every scene she was in.
So here she is in one of her finest moments performing "Zap the World"
Today's sketch is another critter I know next to nothing about, the Chupacabra. I knew the basics of course but I still had to go to the image files to refresh my memory. This gave me everything from what was essentially a furry Gray to a coyote with mange and just about everything in between. I went with the furry, spiky, Gray.
No goats were harmed in the doing of this sketch.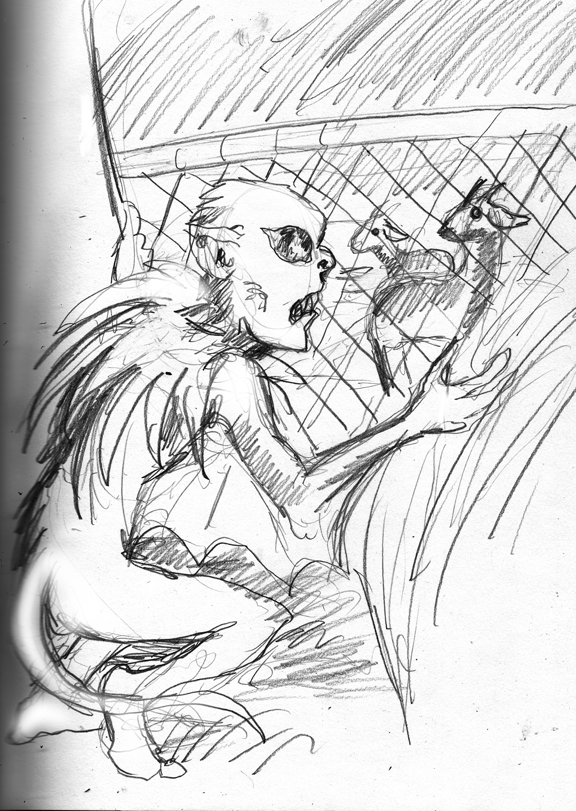 I mentioned this once before, but I've always been a fan of Charlie Daniels' "The Devil Went Down to Georgia". I am told that as a good Christian Mr. Daniels is offended when people insinuate it was really the Devil that won. I say it's his own fault for giving the Devil the more difficult and badass piece.
This clip here isn't as good as the original music wise but I like the animation.
-you-of-anyone/
This was a hard one. I pulled the slip of paper that said Witch and I couldn't think of a damn thing… Or more accurately I couldn't think of anything new. You see witches are one of my favorite denizens of Halloween and I have dozens of ideas and notes, everything from children's books to illustrations of The Master and Margarita. It would be so easy to just do one of those over or scan one of those sketches… but that would be cheating.