on
December 6, 2014
at
7:54 am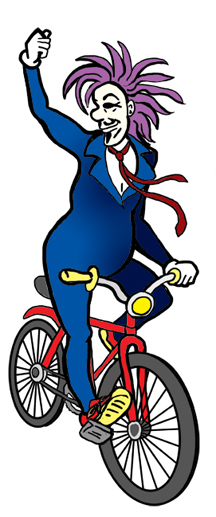 I didn't expect to be crowing about a bike ride so soon after Wednesday's hurdle but this one is just too sweet.
My Friday ride had been spoiled because of a flat tire on my front week that took me an embarrassing amount of time to notice to the point that I was worried that I had damaged my tire. Which along with not getting the day's workout in it meant finding time to take my bike to the shop without wasting too much time in the day.
Now the most annoying thing about a flat on the front wheel is that it's difficult to walk. In fact it's easier to carry your bike over your shoulder. In this instance though "easy " is a very relative term. Let's just say at times like this I can tell exactly why road bikes pass me on my hybrid like I'm not moving… Did I mention Recycled Cycle's os almost a mile away?
Happily the damage was not even close to as bad as it looked with the tire hanging out of the wheel the way it was and all I needed was a replacement tire.
Anyway all this means in the end was I had to do my workout today on saturday. I'd been debating with myself whether I should switch from Monday/Wednesday/Friday to every day. Pedantic I know but it might make a difference. Anyway, at first I thought I'd had a slow start until I was having that wonderful feeling of wondering if Runkeeper was working properly when I had passed my five minute mark (usually somewhere between the I-5 bridge and the traffic light at Greenlake) by a good 500 yards.
Anyway it went like this all the way doing 3.5 minute miles and only getting slowed down slightly with a few hiccups in traffic. In the end my time was 35:06 minutes! improving on Wednesday's time by a whole minute!
Now I realize this improvement could have been effected by such factors as decent tire pressure and Runkeeper getting just a little eccentric in the rain, but the moment I don't care! I'm owning this!