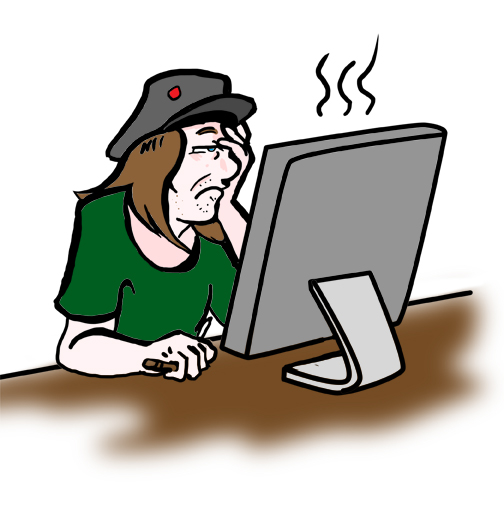 Well, part of my weekend was made more interesting by finally biting the bullet and upgrading my machine to the new OS X Mavericks (I was curious what name the Apple marketing team would use once they ran out of big cats!) I'd been putting it off due to general luddite paranoia but after being reminded several times I decided to take the plunge.
The results were good but not without consequence. The first thing that happened was the software warning me  that some of my existing software was incompatable with the new operating system. This included an older version on Photoshop which I don't use anyway and my old version of Poser which I do. The Poser thing was a blow. It's been a useful tool and I probably will put off upgrading on my laptop so I can still use the copy I have on it until I finally get the new version.
The second surprise I got was at the end of the reboot it expected me to sign the new agreement again no problem except that another piece of software Mavericks had declared obsolete was the driver to my tablet.
I hadn't used the mouse that came with my computer for anything besides a paperweight for years and it took me  some time to find the thing  and put fresh batteries in it in order to manage to use my machine again. Finally I got through and reinstalled the driver and everything is working just great. There's a whole lot of improvements including incredible improvements to safari and the calendar as well as a lot of cloud specific tech which includes some really cool syncing with my social networks, so for the most part worth the headache.
The only downsides I have so far was a glitch in Photoshop which I was able to fix with a downloaded plugin and thanks to being more cloud-centric and what is probably some Apple planned obsolescence is that cool calendar I was bragging about isn't syncing with the one in my iPod.