The "Real" Ariane Expects a Visitor
on
January 12, 2017
at
9:07 am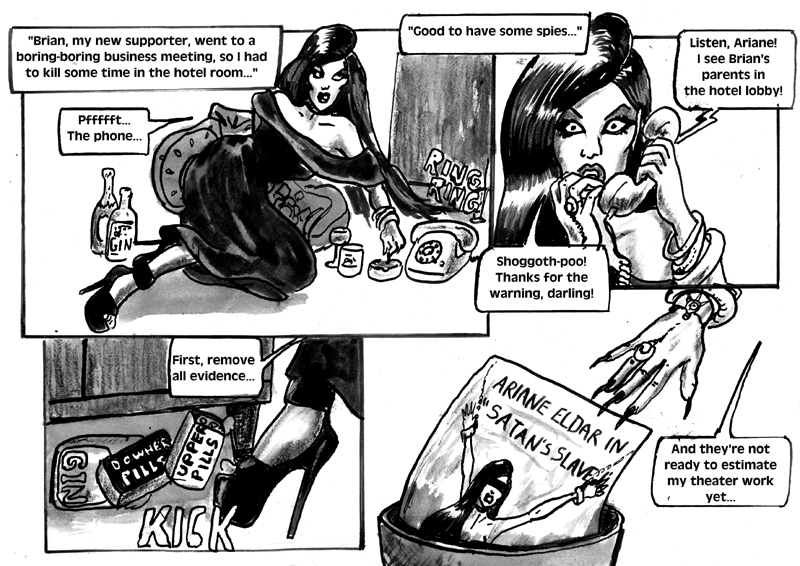 By Sheer coincidence the real Ariane Elder waits until Brian gets back from the meeting. While she waits she gets a surprise visitor, Brian's parents. She met them when Tara invited her to Thanksgiving for her own amusement.
I'm tempted to believe that Tara's one of Ariane's spies but she probably wouldn't have warned her because it's funny that way.
Word of warning while this link and image is safe, Ariane can be a very naughty girl so best not to check out the page while you're at work.