on
May 18, 2013
at
10:02 pm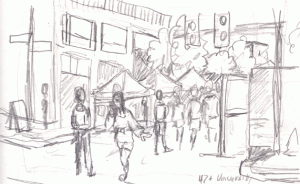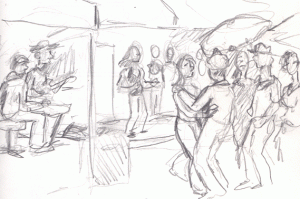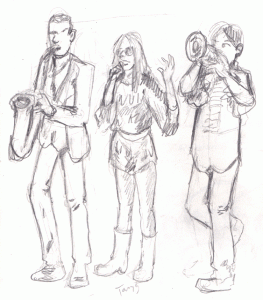 Well the Street Fair season has begun again. Starting with my very favorite, The University District Street Fair on the Ave!
And it had everything it always has Music, overpriced festival food, obnoxious evangelists, arts and crafts, the list goes on!
To a certain extent I think it's gone down hill quite a bit. For the longest time my favorite part of the street fair was all of the artists with my favorite part being the opportunity to talk shop with the watercolorists. This year there were no water colorists and hardly any regular artists (two painters, one photographer, two caricaturists. All in all I think the whole things been going down hill quite a bit. Still the people watching is always fun and I got to get a few sketches in. The first two being rushed street scenes and the other being musicians from the band Fabulous Party Boys.