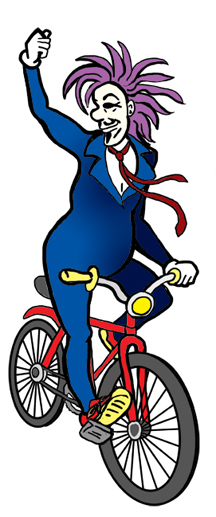 Been a while since I've seen a reason to crow about my biking regimen, but today I'm proud to say that I broke my record two times in a row this week and the new time to beat is 33 minutes and 28 seconds with a new record speed of 16.32mph!
I'm pretty pumped, though I have to admit that as i'd like to attribute this to my gradual physical improvement (and to be fair, a lot of it is) even more of it is due to getting better at maintaining tire pressure, finally getting a few spokes in front wheel fixed and, most importantly, finally dragging myself out the door before 6.15.
It's easy to make excuses for yourself like if only I crossed the street on time, if only I didn't catch that light… but regrettably on my route I can itemize the list of "if only" obstacles. Most of them are virtually nonexistent provided I manage to start before 6:30 but a few of them, including my greatest enemy the light on NE 65th street, which can add as much as two minutes to your time if you are unlucky enough to catch it going both ways, as well as more trivial things like trying to turn off Runkeeper on your iPhone when you finish your workout and are wearing gloves (15 seconds at least)
One of these days I'll have to do my workout on a proper bike track and find out what my maximum time really is… but what's the fun of that?