on
July 5, 2012
at
10:35 am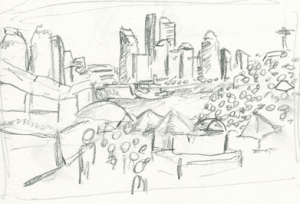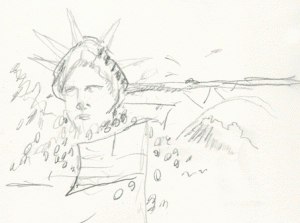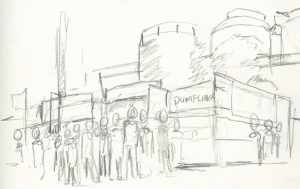 Well another Fourth of July is past us and for those who haven't caught it yet a very happy 236th birthday USA.
For the most part I spent it like I had every other year. That is to say treating it like just any other office day while waiting for the sun to set. (I'm happy to say I was actually much more productive than I have been in past years.
Unlike last year I left at six rather than right before actual sunset which gave me about two hours to take in the scene. Usually the crowd begins to get to me in about fifteen minutes, but this year I it wasn't quite as crowded as it has been in past years and this time I brought a book. With that I enjoyed watching the festivities. The band Pickwick was playing and it was fun watching the going ons I was almost tempted to sample the fair grub but quickly decided against it. (Nothing kills the appetite faster than six dollar corn dogs.) Despite the fact the day had some of the best weather we've had all "summer" I was beginning to get cold from just starnding around. (nest time I think I'll add a sweatshirt to my kit.)
I was glad when the fireworks came. It's not like I wasn't having fun but lets say you know you've been somewhere too long when you get in the line to the port o johns just to pass the time. THe fireworks as always were spectacular with the exception of the music. I don't know why I always let this get to me, perhaps it's a subconscious need for  ritual, but this is the one day where I expect patriotism to be proselytized blatantly, this is the day where I want gravitas, dammit! So while the fireworks were nicely choreographed to the music why did it have to be that music? Not counting the "God bless America" crescendo the only "patriotic" song in the lineup was by Neil Diamond! As I asked last year, Where's the Copland? Where's the Sousa? Bernstein? I'll even settle for music that's overtly jingoistic even if it's not specifically about this country like the 1812 overture.
Pause for breath
Anyway after the show I waited until the park closed to leave on the hope that the congestion on the Burke-Gilman trail would thin out. It didn't but it was worth a try. All in all a very pleasant way to spend the holiday and I hope everyone had a wonderful time as well.